Resolutions
Northamptonshire Federation supports NFWI resolutions, even those which were passed years ago.
From Jean, Chairman of Campaigns and Concerns committee - July/August 2022
My thanks to the members who came to support the recent Bee Day coffee morning, even though the weather could have
been dryer and warmer.
NFWI and Ovarian Cancer Action, have recently given evidence to the Government to help shape their 10 year Cancer plan for England. Many members took part in a survey which helped NFWI tell the Government what they must do to turn the tide in Cancer care, to give women the best outcomes they deserve. In total NFWI received 2,300 complete responses, so thanks from all of us if you did complete the survey. Being a WI member and acting on our resolutions really does make a difference.
Thank you,
Ashley Welland Valley WI created a display for the local Community Shop in Cottingham, to celebrate "Show the Love". Members made pom-poms and hearts and posted on them pictures of things they would not wish to lose to climate change. Big thank you to Chris West-Robinson who organised everything for them.
From Jean, Chairman of Campaigns and Concerns committee - April 2022
With household bills continuing to rise, we in the WI could remember the resolution we passed a few years ago called Food Matters. We are told that 1in 8 need to consider either eating or heating, and the WI has 10 tips to avoid food waste that could be most beneficial.
Of course many of us are practising these tips as we have never wasted food, cook from fresh, knew food rationing and had the benefit of home economics education at school. But perhaps I am sounding too old, and recommend that we now discuss these pointers to help prevent food waste with our children and grandchildren. They will think you trendy, as this has to be the way forward.
Top tips to avoid food waste;
1. Make use of all food, use leftovers. Recipes available recipes | Love Food Hate Waste
2. Improve storage, make sure items are visible in your cupboards.
3. Use meal plans and shopping lists.
4. Get to know "best before' and "use by" dates. Make a note when putting away shopping.
5. Check the temperature of your fridge, it should be below 5c, but most are set at 7c.
6. Research food waste apps. Too Good To Go, Olio, No Waste.
7. Become a portion planning pro.
8. Compost it if you can.
9. Create or contribute to a community fridge
10. Help redistribute to those in need. https://fareshare.org.uk/
Thank you,
Northampton Martinis WI is working to raise awareness of ovarian cancer during March. As well as posting every day on their public Facebook page, they have made these small gifts of eggs to give to their friends.
Brigstock WI decorated its WI hall with green hears to ShowThe Love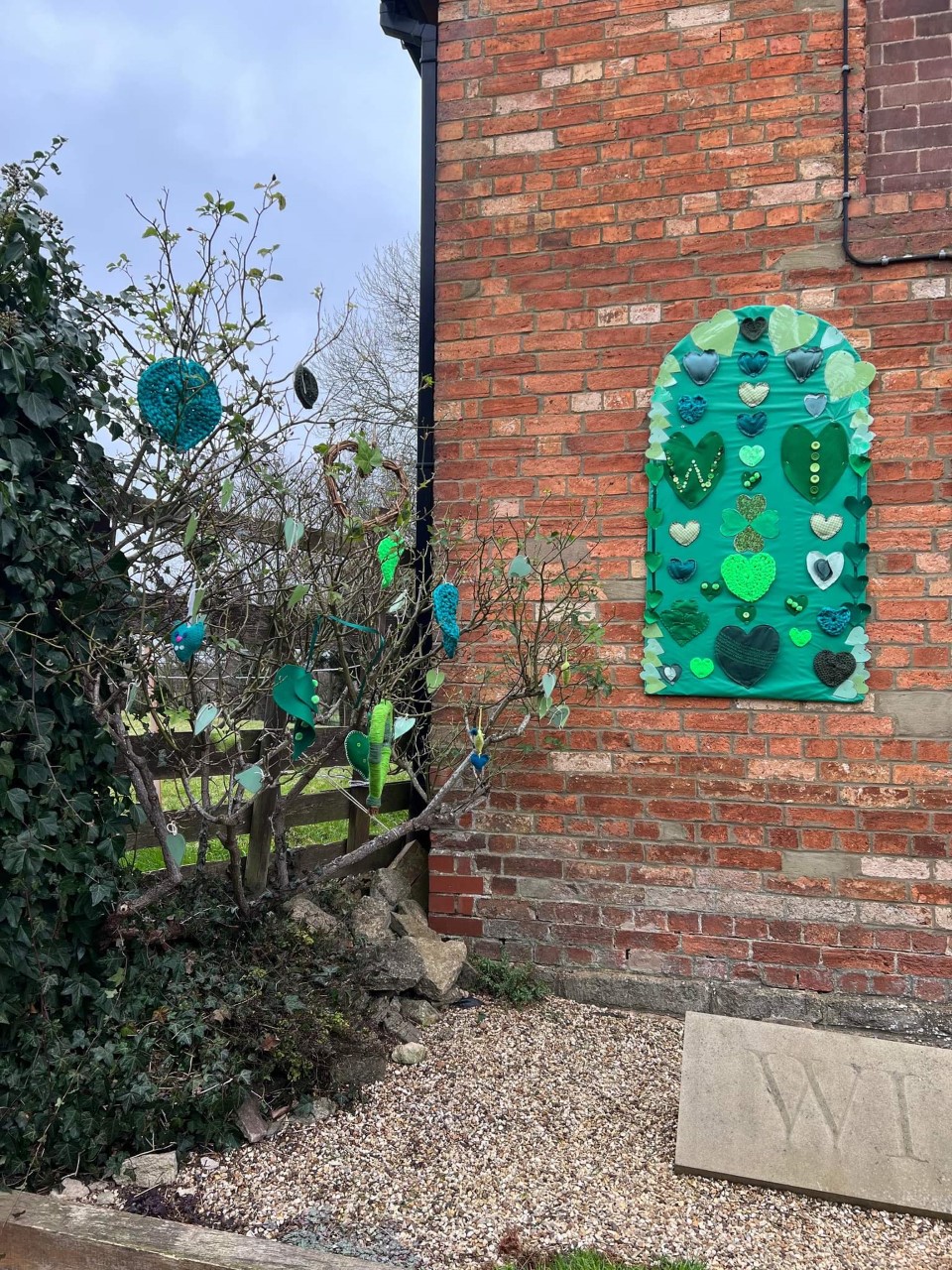 East Hunsbury WI produced a display to ShowTheLove with a Teddy bear's picnic with the theme of "The good, the bad and the ugly".
It shows the "good picnic with homemade sandwiches and drinks. Then the bad" with all bought items and lots of rubbish left behind, with a poster detailing how long these items take to decompose. Display is at Hunsbury Library for all to see.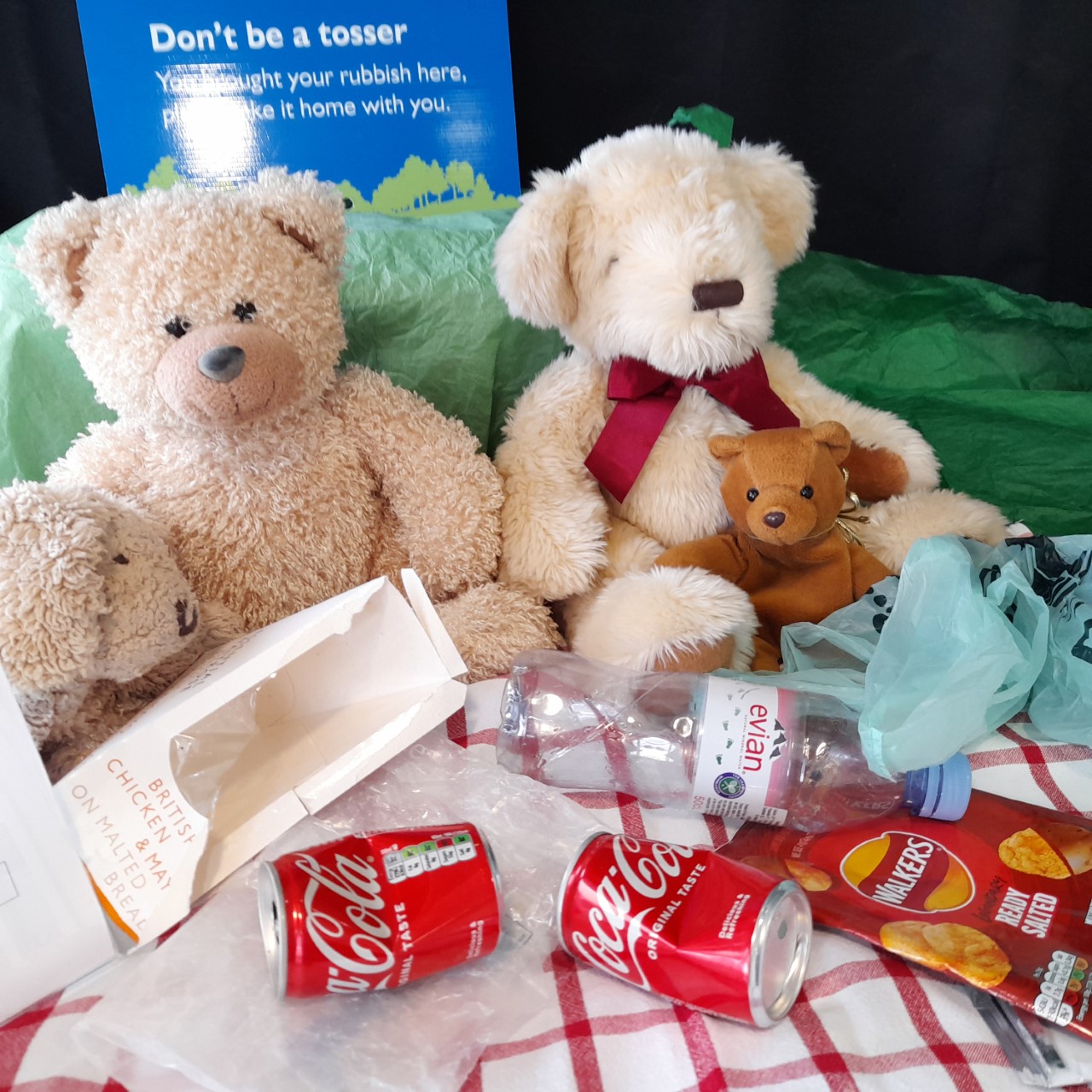 Warkton Village WI has, for several years, sponsored a local beehive as part of their climate awareness and has raised money selling bee bags and holding a raffle.
SOS for Honeybees 2009
In 2020 one member made honeybees welcome in her garden by building a Bug Hotel, providing water not only for the birds but also making it accessible for bees and other insects and she even discovered a colony of bees used the old white bird box for a home, highlighting the importance of areas that are left untouched.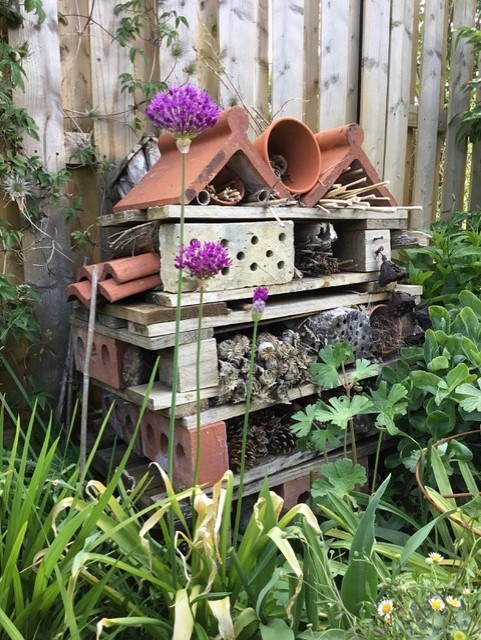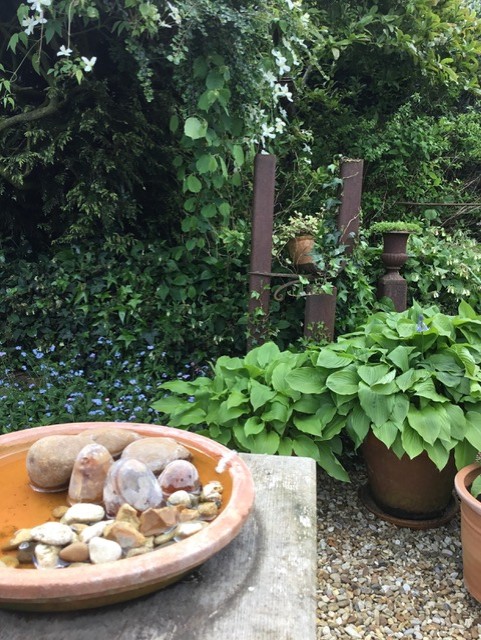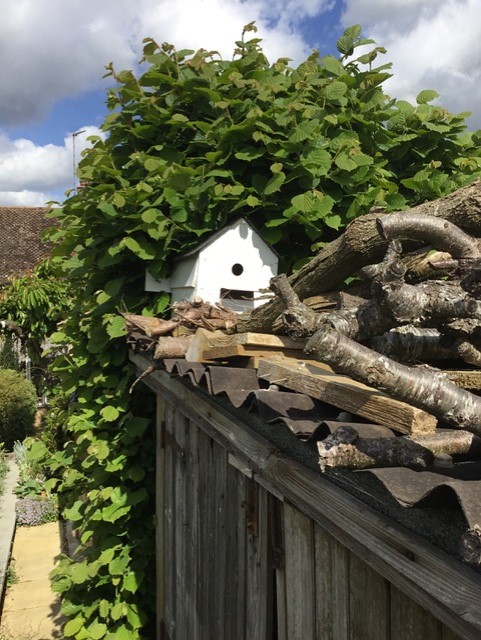 Keep Britain Tidy 1954
WIs engage in the annual litter pick which has been rebranded many times.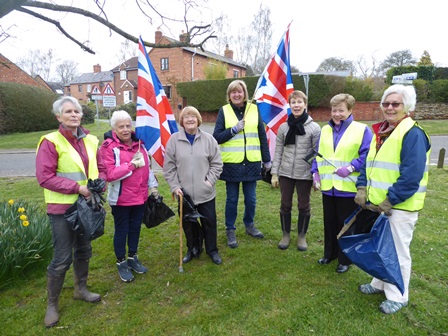 Newnham WI