NCFWI Centenary 1918-2018
NCFWI Centenary 1918-2018
1918-2018

Northamptonshire Federation is proud to be celebrating its centenary in 2018. We held a centenary picnic at Althorp House on a beautiful Summer afternoon in June, by kind permission of Earl Spencer whose Grandmother Lady Cynthia Spencer was past County President of Northamptonshire Federation, 1930-1962.
Click here for more details of this wonderful event.
It is a big achievement that six WIs in our county also celebrated their centenary this year. Our congratulations go to them all. Our trustees went on tour and visited each WI who had invited other local WIs to help them celebrate. Cake and fizz was enjoyed along with a surprise performance by the Board
of Trustees.
.
Our ACM held at the Lighthouse Theatre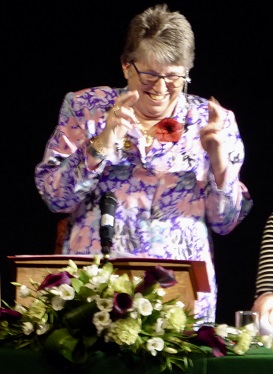 .
Six WIs celebrated their Centenaries in 2018. Click on the WIs name to view photos
.
Click here to take you to NFWI website which shows our own Centenary