Althorp Picnic
Sunday 24th June 2018

Over a thousand members, family and friends picnicked at Althorp House on a gloriously sunny day. Gates opened at 1.00pm and members set up their various gazebos, chairs, blankets and picnics. At 2.00pm, Sue Kendall, County Chairman gave a short welcome then the Towcester Studio Band began to play their
first set of the day.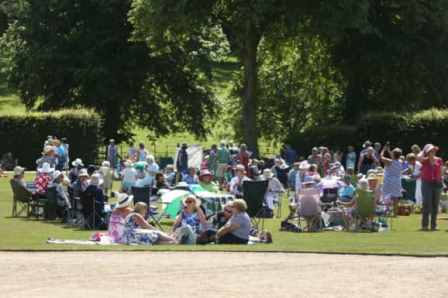 WIs were asked to make or bring along existing WI banners for a parade during the picnic and they did not disappoint! Members met in front of the house at 2.15pm where over sixty completely unique banners were proudly displayed in the parade.
Brackley WI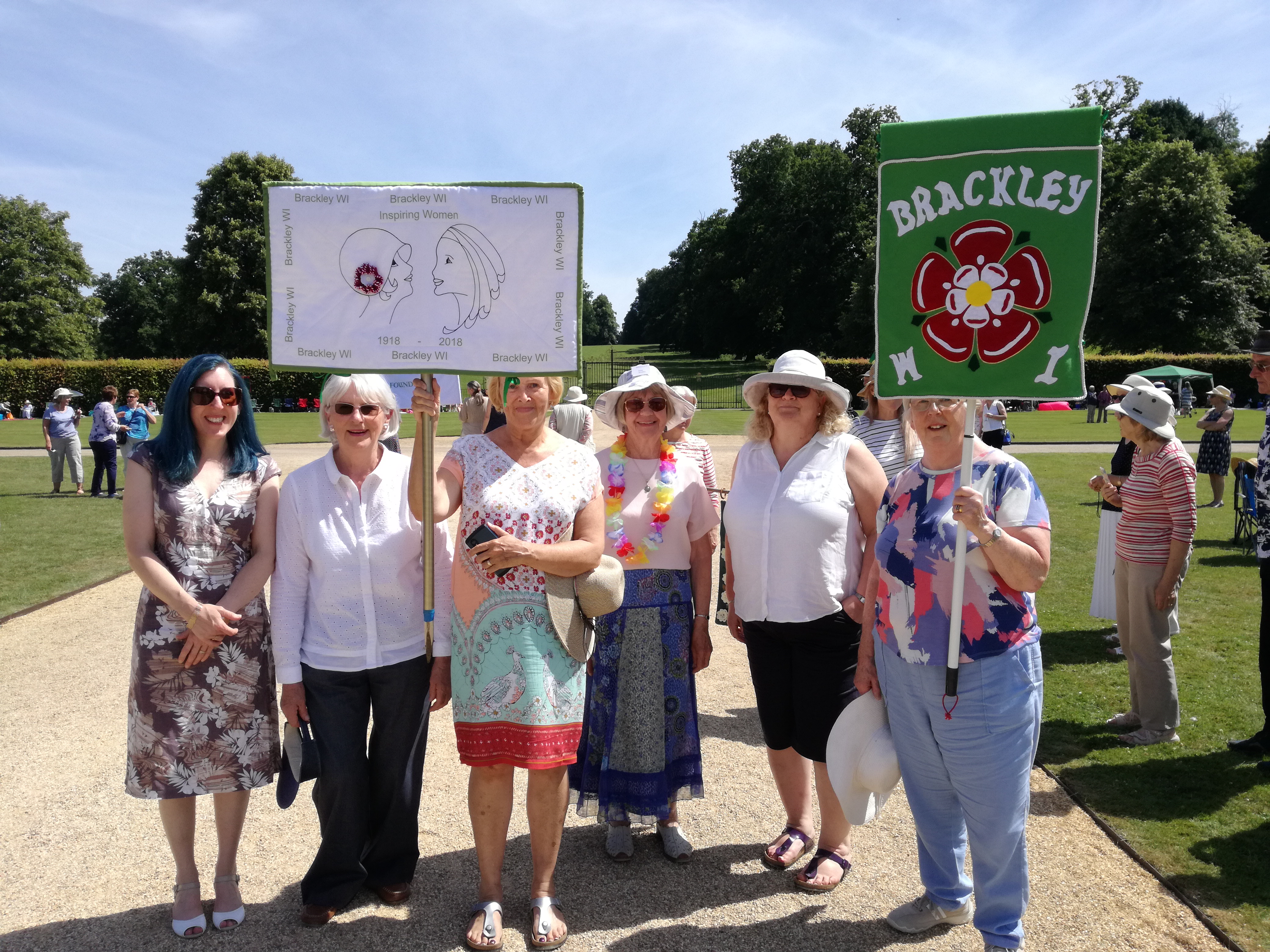 After the parade members and their guests were free to enjoy the Punch and Judy Show, the folk band, a tour of the house and later on the impressive Falconry fly past on the front lawn. The day finished with the Towcester Studio Band playing their second set.
Hunsbury Hill WI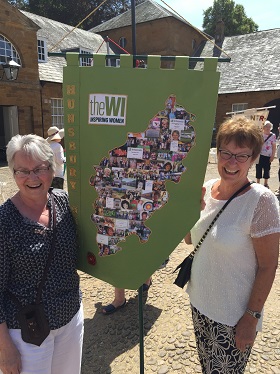 Mawsley WI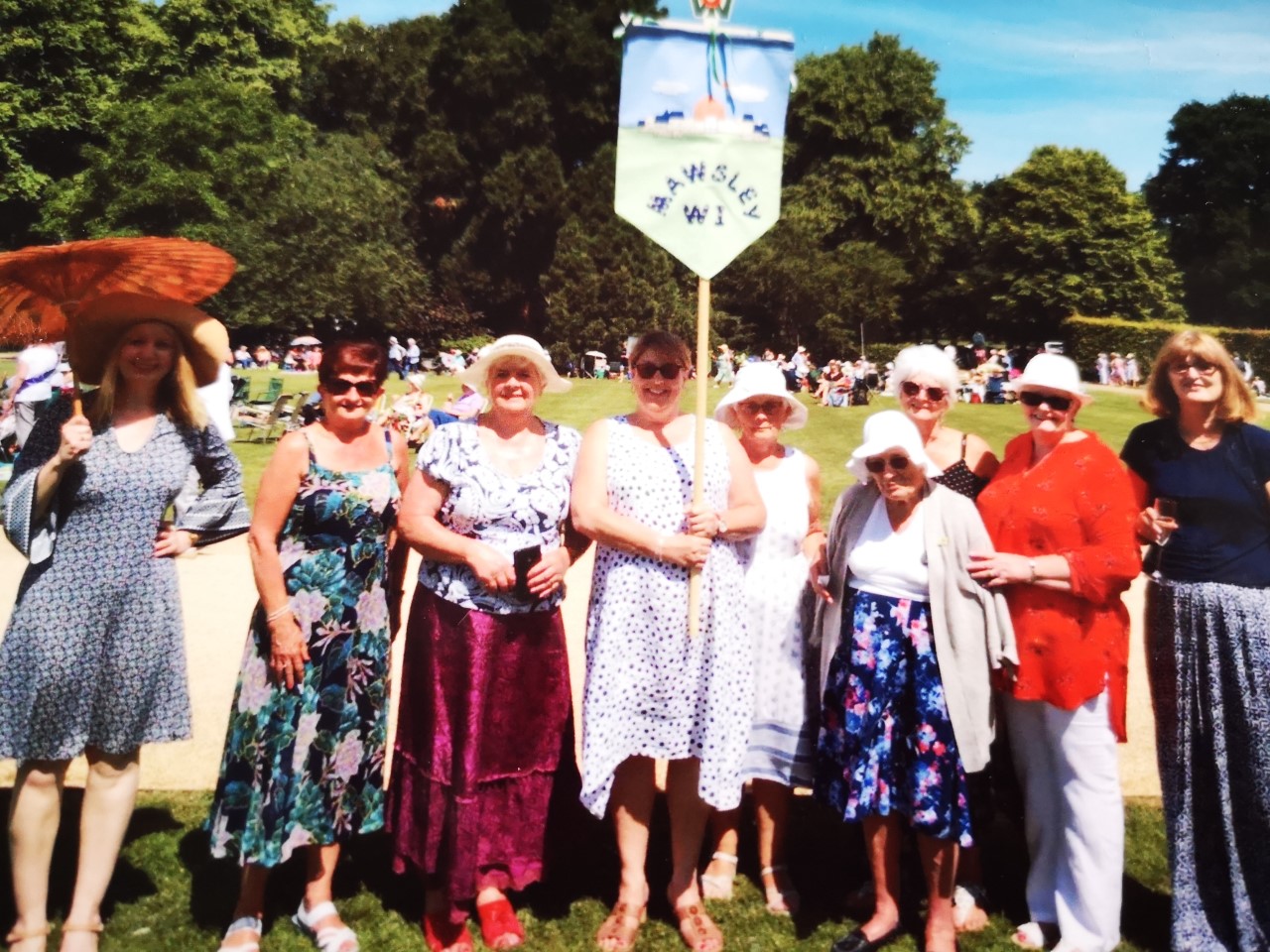 Wootton WI