Campaigns & Concerns
This sub committee is responsible for co-ordinating NFWI campaigns within Northamptonshire, liaising with NFWI on current campaigns and advising WIs on all aspects of Resolutions.
Click on names above for photos and news of this sub committee's work.
World Bee Day 2022
Event included bee friendly plants, bee wraps to eat, honey cakes and event the bees were there!
WI members across the county support Show The Love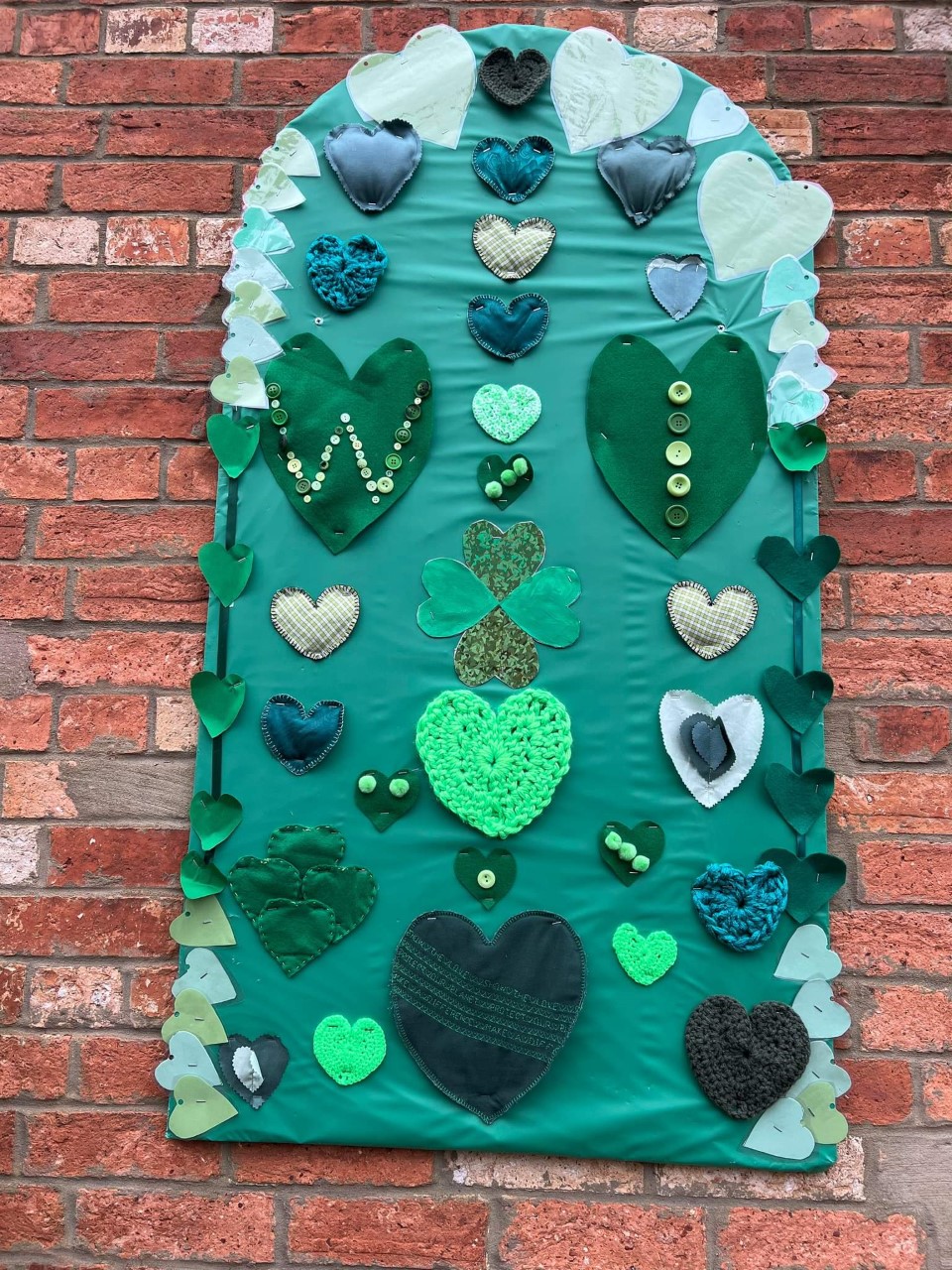 Campaigns and Concerns
I am pleased to inform you that we now have an action pack on MY WI for the latest campaign, See the Signs, which seeks to
raise awareness of the subtle signs and symptoms of ovarian cancer. This is ready to download, and will give you ideas and
material to enable you to work on this so important resolution.
I know you will remember the resolution we passed some years ago to Save the Honey Bee and other pollinators. We all
depend on them for our food and now you can Celebrate World Bee Day with us at WI House. More details to follow, but
save the date Friday May 2022.
Thank you,
Jean
.
Other National Campaigns
ME, MYSELF AND WI
9th – 15th May 2022
Supporting your own mental and physical health is incredibly important. As life goes back to 'normal' it's easy to feel over whelmed. Everyone reacts differently and changes in the way that we think, feel and behave vary between people and over time. Now, more than ever, it's important that you take care of your mind as well as your body and to reach out for support if you need it.
The WI has an outstanding reputation for supporting members' during times of change and uncertainty, today's situation is of no exception. The NFWI is exceptionally proud to learn of the positive, motivational and inspirational ways in which members are supporting one-another, both within their WIs and with fellow members across the country. With the ever changing economy and uncertainty of the current financial climate taking a break to focus on how we feel and what we can do to get ourselves into a healthy place is vital.
The NFWI has organised the 'Me, Myself and WI' programme with the aim of helping members easily recognise ways in which they can help their mental and physical health. Using the butterfly logos (above), across the NFWI, we will help identify activities which members could undertake; from cooking and craft, to exercise and quiet time for mindfulness , we will be highlighting a variety of activities across the coming weeks which members could incorporate into daily life. When the butterfly logo is shown, member's will be able to identify the activity as being a benefit to their mental and/or physical wellbeing.
The Butterfly Effect…Every single thing you do matters.
You have been created as one of a kind.
You have been created in order to make a difference.
You have within you the power to Change the World.
Andy Andrews