Climate Change Ambassadors
Climate Change Ambassadors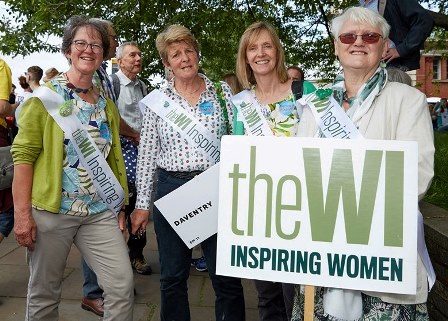 Stowe Nine Churches WI members Sharon Henley and Lou Stockwin met, while socially distancing, to listen to the lively debate during the Time is Now Virtual Mass Lobby of Parliament on 30th June 2020.
As Daventry constituency residents they will be meeting their MP, along with others, on Thursday 2nd July.
The WI, as a member of the Climate Coalition, organise The Time is Now event to call on MPs to put people, climate and nature at the heart of the UK's recovery from coronavirus.
Nationally year 13 000 people have registered to take part and have the opportunity to meet MPs and update themselves on current priorities in relation to climate change.
Photos show a member on the Virtual Lobby
"Cloudier" visited Daventry Country Park to show off her Climate Change scarf!