Flore WI Committee invited members, past and present, to celebrate their Centenary,albeit one year late due to you know what!!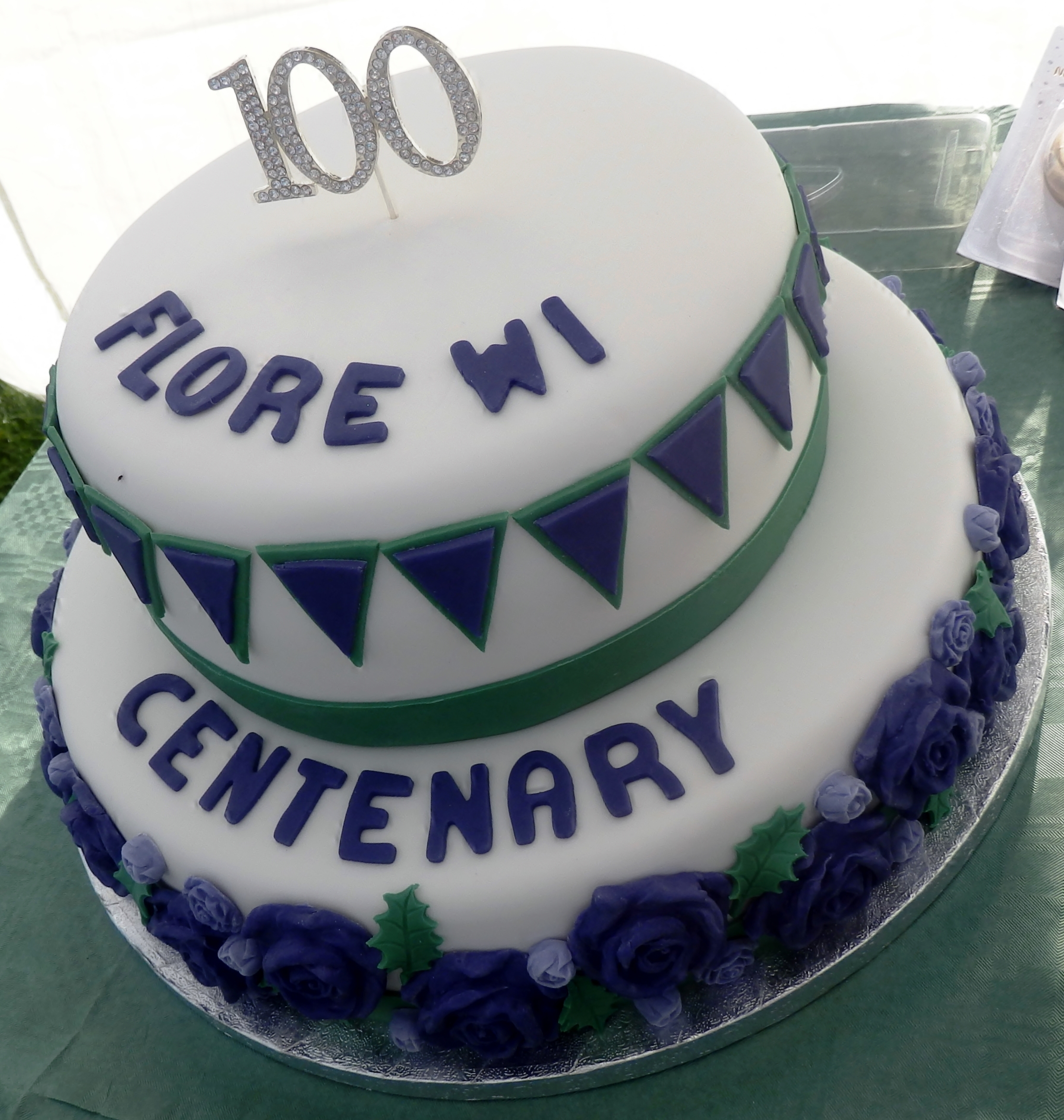 We gathered at Brodie Lodge Park, Flore, with a marquee, bunting and balloons, the most glorious weather, and we're joined by daughters and nieces representing past members, as well as husbands and friends of current members.
Local MP, Chris Heaton-Harris, and NCFWI Chairman, Annie Rodwell, were guests of honour, and came along with family. All were made very welcome by everyone.
After a little 1920's style competition for best head piece/costume – won by Jane Freeman, complete with a very long cigarette holder – we were entertained with Morris dancing, and a history of Morris dancing, by the all-female Queens Oak Morris Dancing side.
All finished off with food, and drinks and the most wonderful WI themed cake made by Jo Whitehouse (Flore WI member).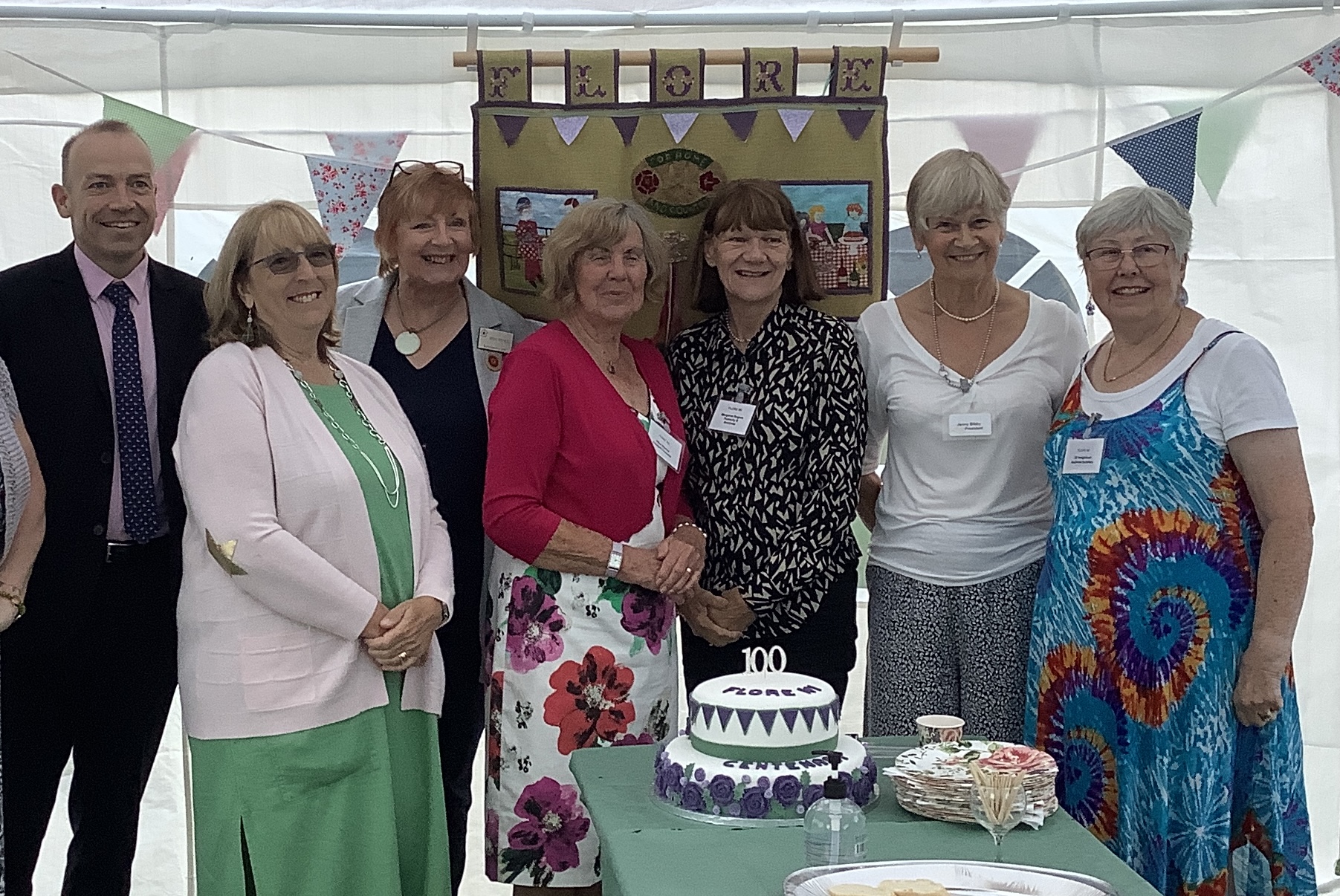 Congratulations Cotswold Duston WI on your 50th Anniversary. They celebrated with a garden party, the weather was glorious and most members were able to attend. Three founder members were presented with flowers. Scrap books illustrating 50 years of history were on display and members enjoyed a choice of delicious cakes. A 50/50 challenge walk raised funds which were shared with Duston Food Bank