Welcome
Throughout this website, click on the light green text to link to related information.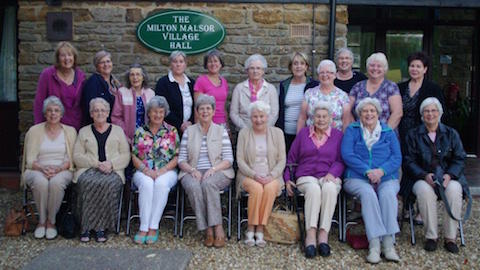 Members pose for '90th Birthday' celebration photograph - Sept 2015
Milton Malsor and Collingtree are two small attractive villages on the southern edge of Northampton. Both individually have a long history with WI but in January 2012 they began a new partnership as a combined WI.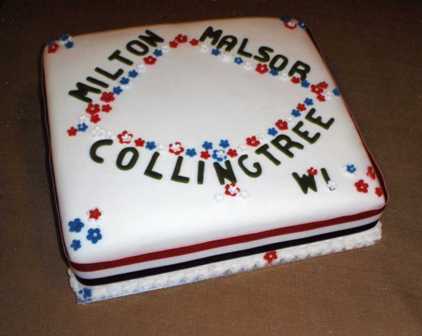 Milton Malsor was formed in 1925 and meetings were held in the Chapel Room. Mrs Daphne Raynsford was a founder member and she also acted as President. Records show that she was in this role when she retired in 1956 but it is not known whether she was continually in the chair. Minute books kept at the County Records Office start in 1938.
Collingtree was formed just after the First World War in 1918 with Mrs Sears as President. Members from Courteenhall also joined the WI and they met regularly until1928. It was reformed in 1951 with Presidents serving a three year term until finally suspended in 1996. Minute books, alongside three beautiful leather bound village scrap books instigated by the WI, are also kept at the County Records Office. These feature village people and events of the time, described with exquisite calligraphy and artwork.
In 1997, several of the Collingtree members began attending Milton Malsor WI. Over the years the numbers grew until 3 members became part of the committee and the membership was approximately 50/50. It was put to the members that the WI should have a joint name and the decision to change was unanimous. After consultation with the Northamptonshire WI Board of Trustees and NFWI, we now use the name Milton Malsor and Collingtree WI without losing any of our history.