WI Branches - news
Great Houghton WI shows support for the NHS - April 2020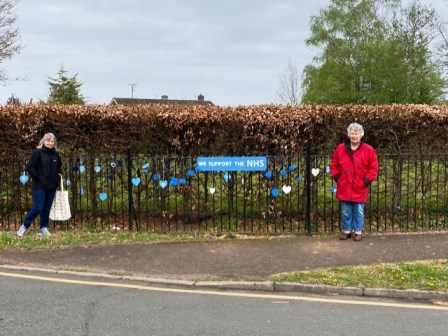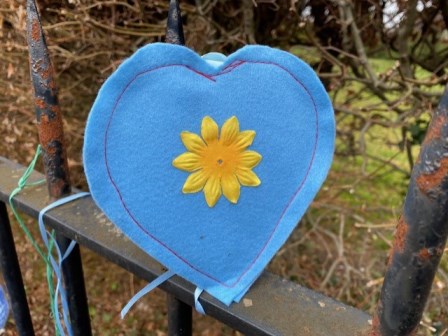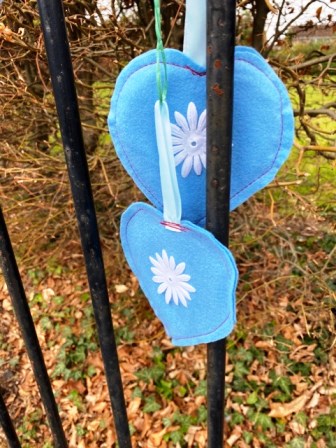 Congratulations Weston Favell Evening WI on your 70th birthday!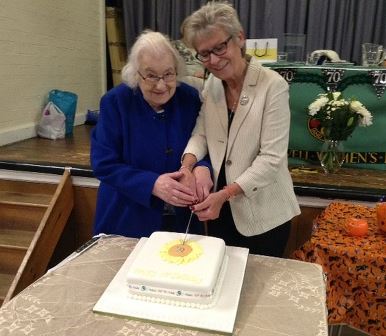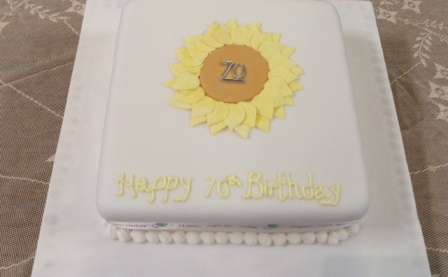 In the 25 July 2019 edition of the Northants Telegraph Oakley Vale WI was featured, highlighting their recent meeting where Victory Rolls and Vintage Hats were photographed.The Craft Club and Celebration Meal were also mentioned.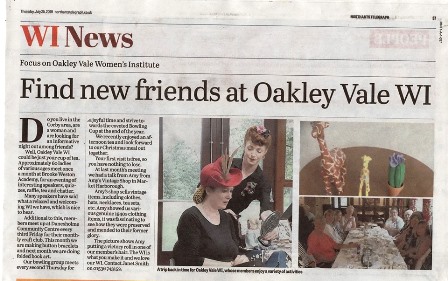 Photo shows Creaton WI committee members at their Homemade Cake Stall at 'Creaton in Bloom'.The delicious cakes and jams were made by members and were a sell-out!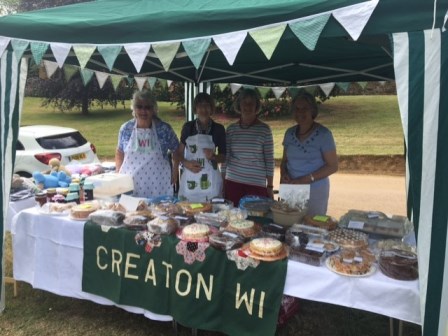 Bozeat WI is celebrating their 70th anniversary. Congratulations!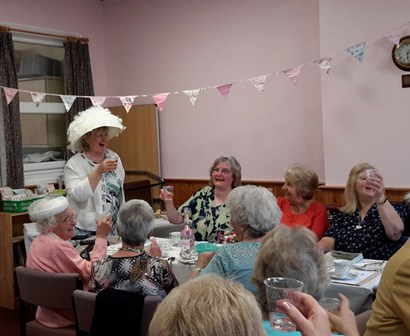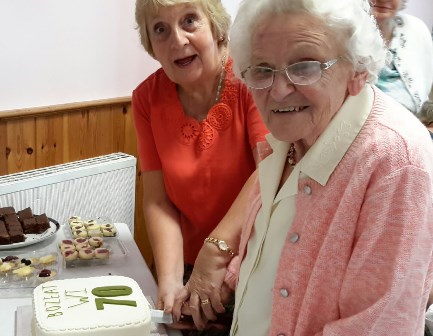 Congratulations Raunds WI on receiving a Certificate of Appreciation from the Mayor for their time and service at Raunds Town Council coffee and film afternoons which are aimed at people on their own to come and make new friends. Sometimes up to 150 people turned up. Well done!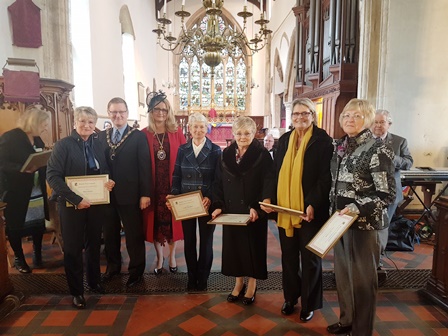 Bozeat WI celebrated the 96th birthday of their longest serving member, Agnes, at their May meeting 2019. Agnes first joined the WI in Cogenhoe and became a member of Bozeat WI in 1966. She was Secretary for 28 years and also organised the outings until 2003. She still holds the post of Archivist and looks after Bozeat WI documents and photos. She is a mine of information, especially for the younger member of the WI. Agnes plays an active part in Bozeat WI joining many outings and always enters the monthly competition.She is always cheerful and willing to help.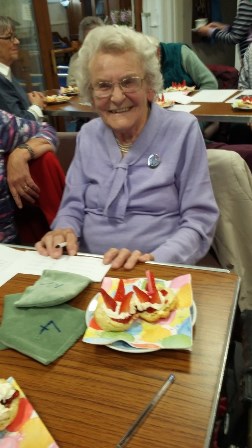 Brigstock WIs entry in the 2018 Christmas Tree Festival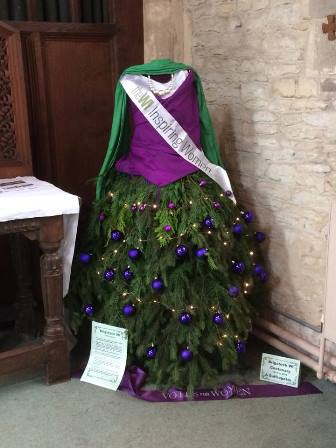 Desborough WI organised a trip to Denman in February 2018 - and look who they met there! Our one and only County Chairman, Sue Kendall.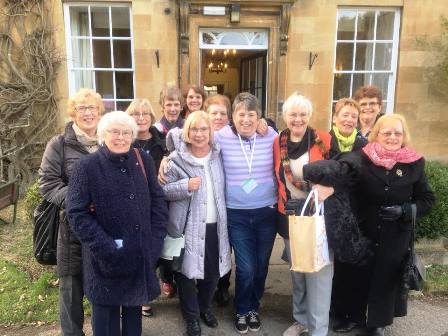 Earls Barton Millenium WI all ready for the hoards at their Christmas Craft Fair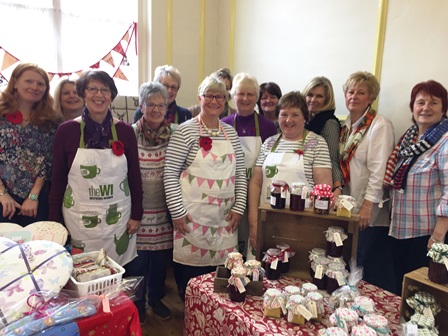 Raunds WI recently celebrated turning 90!
Brigstock WI celebrated the Get-together weekend with lots of fun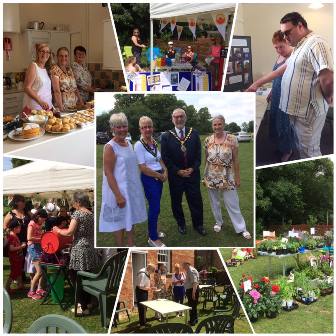 Towcester Evening WI paraded with Towcester Carnival celebrating 1100 years of Towcester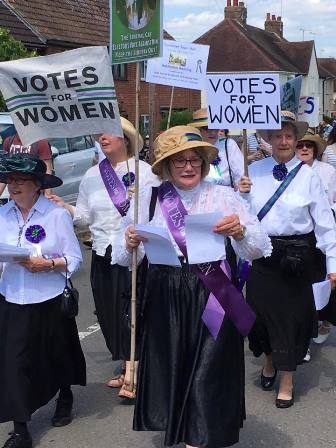 Earls Barton Millenium WI provided tea and cake at Earls Barton Carnival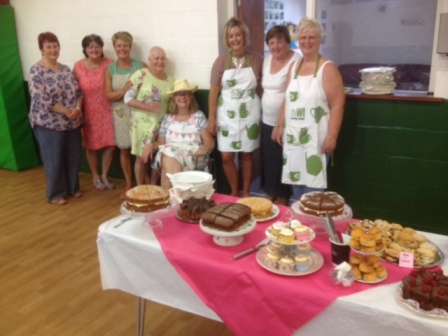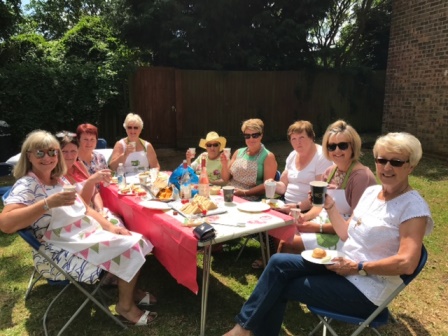 Brackley WI's Charity Knit and Knatter Group's first project was Twiddlemuffs for Northampton General Hospital (see thank you letter). Following the awful attack in Manchester they responded to #AHEART4MCR they sent hearts to be distributed in the city. They are now working on more hearts for #AHEART4LDN, also knitting and crocheting Octopus for premature babies at MK Hospital and hedgehogs for a local charity in Brackley.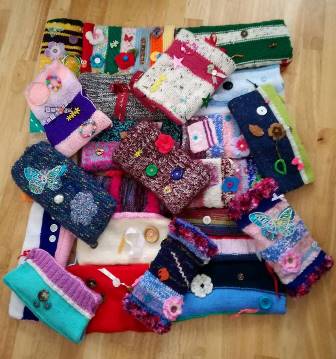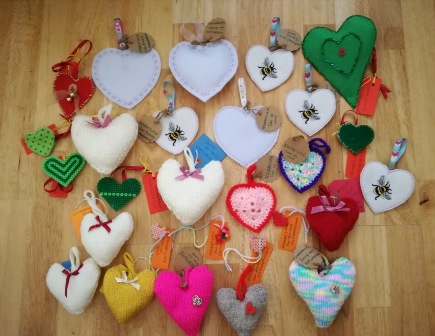 Naseby WI members and guests were warmly welcomed on their May outing to Pitsford wild life reserve. The birds sang , the sun shone and the bird and animal sightings were truly wonderful as we were expertly shown around by Neil McMahon, a volunteer at the wildlife trust. This was followed by a very enjoyable lunch at THe George in Brixworth in the true spirit of friendship in the WI.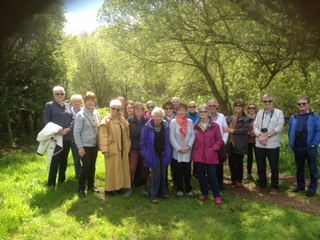 Raunds & Stanwick WI joined forces to run the Tea Tent at the
2017 Mayor's Show held on May Day.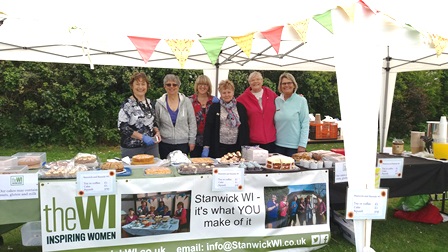 Yardley Hastings WI "National Treasures" display in the local church.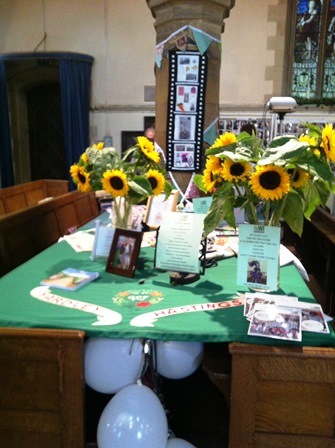 Whittlebury WI enjoyed a tour of Stowe House and tea for their August 2016 meeting.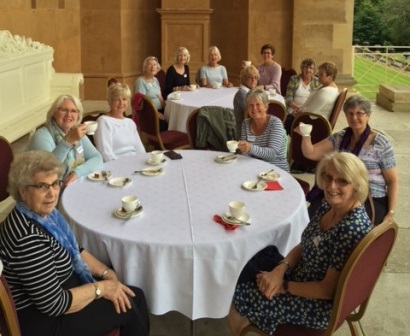 Great Houghton WI together with invited local WI members enjoyed Afternoon Tea to celebrate HM the Queen's 90th Birthday.The theme was red, white and blue with many sparkling tiaras being worn. Tea was served on vintage china. A very enjoyable afternoon.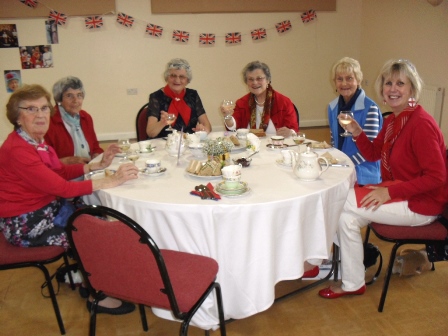 Yardley Hastings WI
held a May Market, invited local organisations and made a healthy profit.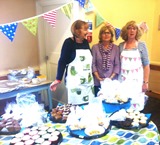 Welford WI being busy in the Spring 2016
Enjoying a Celebratory Meal at Clipston, with a baby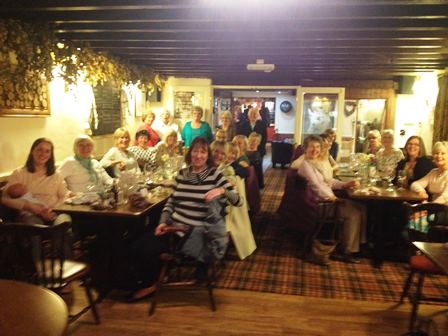 With the Calendar girls at Denman College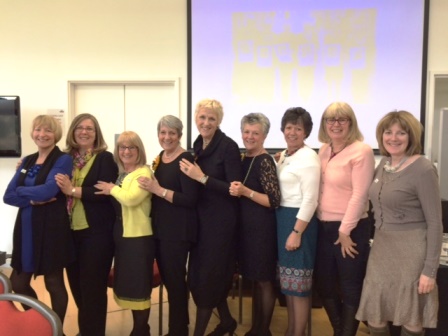 In the Great Hall at the Houses of Parliament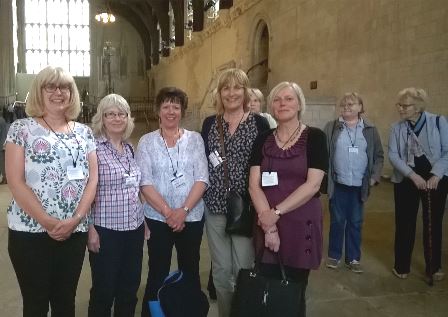 Great Doddington Evening WI - "Clean for the Queen"
On behalf of Great Doddington Evening WI a very proud Elaine Baker received the "Clean for the Queen" certificate from the Deputy Lord Lieutenant with the Mayor looking on in the background.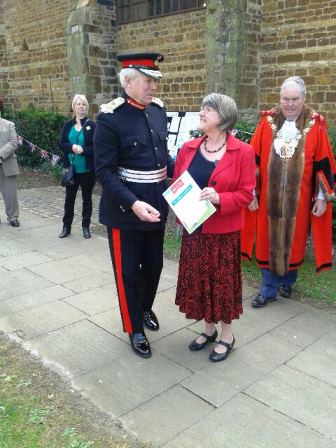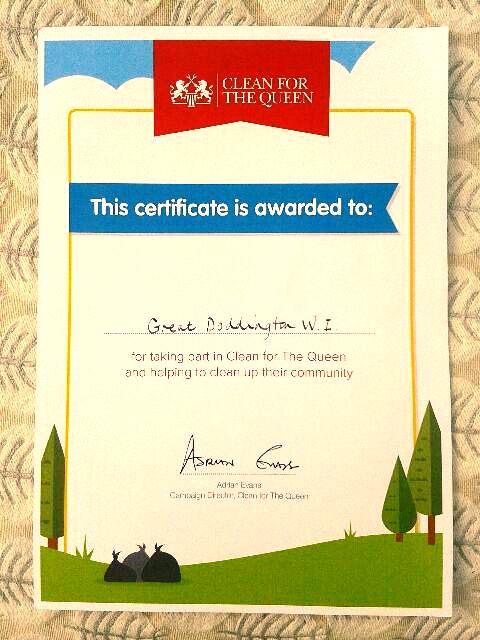 Cranford WI - Celebrating their 80th birthday
Just look at that wonderful celebration cake! Sue Kendall, County Chairman, was invited to join Cranford WI as they celebrated their 80th birthday.
171601
Newnham WI - Clean for the Queen
Flags waving, Newnham WI pulled out all the stops as they cheerfully "Cleaned for the Queen". Well done Newnham WI.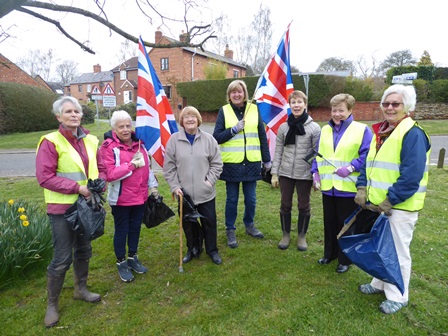 Bozeat WI - Clean for the Queen
A wonderful turnout by Bozeat WI to "Clean for the Queen". Family and friends helped too. Not all members in photo as they were elsewhere cleaning away!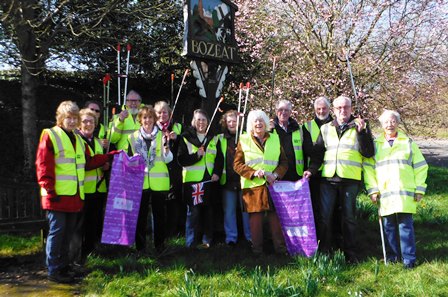 Great Doddington Evening WI
In February 2016 Great Doddington Evening WI held their annual Community Challenge Chocolate Morning culminating in a generous donation to the Daylight Centre in Wellingborough which supports homeless & disadvantaged people and also run the town's food bank. Tables were rented to local craft groups, there was a Chocolate themed tombola, a book stall, a raffle and of course Chocolate themed refreshments.